Our Story
Welcome to Visit Hebden Bridge, a unique and modern website platform where local businesses can showcase what they do, and where people can come to find them. Launched in March 2017, we are still a fairly new website.  Many businesses & people now know who we are and the hard work that goes into the website, along with building and maintaining our close relationships with clients is a constant process we are proud of!  We predominantly set up to aim the site at visitors, but we added a Local Services section a couple of months in, where local residents can find what they need!
Our Approach
Most Business listing sites are very non-personal, you list online and if you have a problem or question you raise a ticket. We like to go the extra mile to make sure you get the service and support you deserve! If you have any questions you can reach us and arrange a visit; simply email us telling us who you are, where your business is based, what it does and Dave will contact you and arrange a visit to your business at a time that is convenient.
Meet the Founder – David Smith-Markl
As Founder & CEO, David is a hard working, creative entrepreneur.  Working as a successful Retail Manager in Rochdale, David still makes time to create websites that help make things easier for users and businesses. He loves helping businesses succeed and has a passion for all things Hebden Bridge!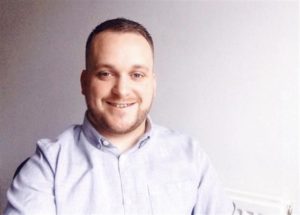 Next Steps…
If you are interested in listing your business with us, take a look at our pricing and then you can create the listing that suits your needs best.  If you wish to discuss your requirements or arrange a meeting you can contact us by using the form or email details on our contact page.
We hope you enjoy the website and seeing it grow in the near future!
Visit Hebden Bridge.